Fall, And the Rain to Prove It
Posted by
69943844
in
Black Trillium
,
blue moon fiber arts
,
crazy monkey creations
,
Etsy
,
fall
,
material progress
,
Patterns
,
rain
,
Seattle
,
skein winder
,
socks that rock
,
weather
The return of cool, wet weather made my husband remark today that fall is here. In actuality, fall was here about a month ago when the nights were crisp and the trees started to drop cones in our back yard like an arboreal Armageddon. This weekend, the wind started knocking down anything remotely loose in the deciduous population. My driveway is a mess, which means the french drain needs clearing out before any more dyeing can happen. That's okay,
the shop had a serious update
on Friday. [caption id="" align="alignleft" width="650" caption="Patina in Lilt Sock"]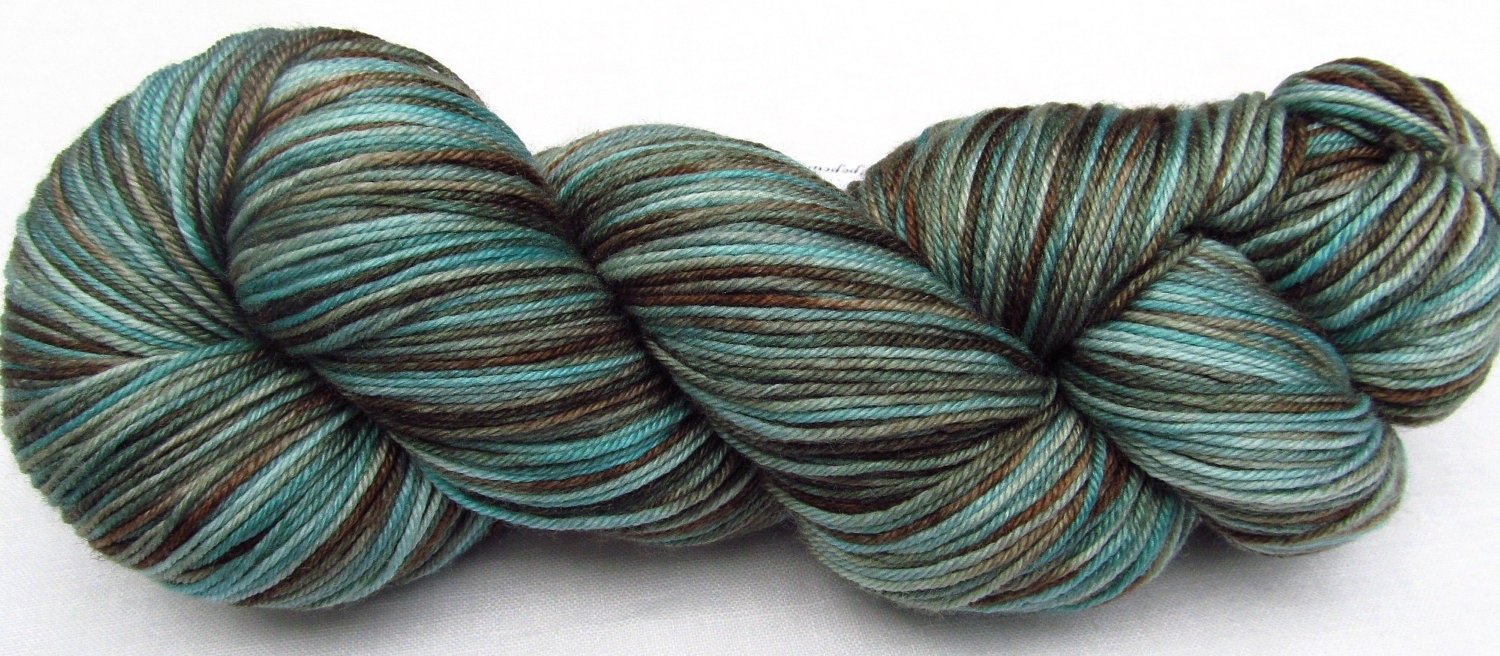 [/caption] I had a job interview today, more on that later, but as I knew I'd be busy most of today I let myself get some knitting done yesterday. On my list of accomplishments was the second of a pair that has been languishing since the Seattle Stitch n Pitch back in July. I cast on in the morning before the boys woke up, and finished the toe just after lunch. I still have the afterthought heel to go back and do, but I was feeling plucky so I cast on for a gift for one of my boys. I had a bunch of yarn left from test knitting
Material Progress
in the colors Tina sent me, so I started a sock monkey-esque stuffy in
Retroid
&
Stumptown Brown
. Of course, this little project is knitting up in a split second, so I'm nearly ready to work on the arms and legs - and contemplating what's next. Fall weather=knitting weather, you think? I have to share this video that I found of a six-skein winder reskeining six skeins at once. Once I got over the wow-factor of all that spinning hardware, I started to wonder if its time to add a few things to the Black Trillium equipment list.
Sextuple Winder/Swift Demo by Crazy Monkey Creations
Now I'm being asked to surrender my laptop to the bigger of my two budding computer hackers so he can play "video games" on the school's math website. Cheers!